Do you know what your potential and existing patients post about your new medical practice on the Internet? Well, you should. This is because what your target audience is writing about your practice online has a direct impact on your patient volume, revenue and online reputation. For instance, when you respond to a patient's comment on social networks, you are getting involved in managing your brand's online reputation.
In a nutshell, online reputation management means working to push negative or unfavorable results off the first page of the search engine results pages (SERPs) for your brand name or even doctors who work for your practice. Often, online reputation management is a second thought – something that is put into action once your practice has negative reviews online. And let us face the fact that it is not possible for any healthcare provider to please every single patient, all of the time. People are going to have bad experiences, and with a number of third-party review websites at their fingertips, they are not afraid to call you on the carpet.
So what should you do? You need to be proactive, and not reactive, about your online reputation management. The best way to manage your online reputation is by turning negative brand mentions into positive reviews. For instance, you can ask your existing patients to share their experiences about your practice with their friends on social networks, or you can ask patients to leave a positive review about your practice on a third-party review site. There are so many ways healthcare marketers can handle their online reputation, but the question is: Why should a startup medical practice focus more on reputation management? Why not improve patient engagement or initiate a healthcare marketing campaign to improve brand awareness? Why invest more on reputation management?
Here are three reasons to focus specifically on online reputation management:
Reputation Will Determine Your Success: In a time when patients' trust in practices and doctors is anything but encouraging, online reputation is proving to be more valuable. Today's cyberspace is an overcrowded room. Implementing healthcare marketing strategies to build and protect your online reputation is critical for any startup medical practice looking to thrive. The content that comes up on the first page of Google search will have an immense impact on a startup's ability to attract patients and generate sales. By creating a positive online reputation, a startup medical practice can mitigate the risk of negative content impacting its brand image and set up the practice for long-term success.
No doubt, someday negative reviews will come to rain on your parade. This is when a stellar reputation will come to your rescue. You can use a good reputation as an insurance policy. Here, the best approach is to have an online presence that engages patients regularly, and not about appointments or when complaints and concerns complaints come knocking at your door. Start building a strong relationship with your patients by exchanging useful content. Respond to their comments and share relevant content that relates to your practice's interest in social causes.
Showing that your brand serves a meaningful purpose will be crucial to building a positive online reputation. This is especially true as today's patients demand that the healthcare providers they are consulting are working to forge a change in society.
If used properly, social networks can go a long way in generating patient interest and building a strong base. The same social networks that could knock you out with a post could also be your savior. This is because people are attributing emotional traits to a brand's identity and have started describing brands or doctors as "cool" or "grumpy." You can leverage social media to craft people's perceptions of your brand. The rule of thumb is to keep your interactions with your followers similar to the preferences of your target audience. Share content that resonates with the personality of your practice. If you can get your target audience to love you for your human traits, they will be more likely to forgive and forget when you slip up.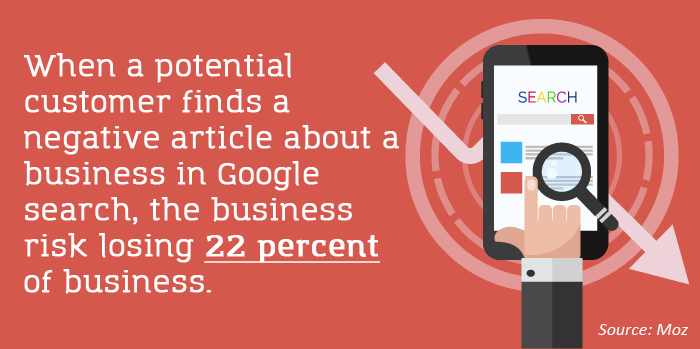 Reputation Will Help Generate Revenue: What is the biggest challenge that your startup medical practice is facing? If your answer is attracting new patients and generating sales, you need reputation management to improve your bottom line. Improving sales is the most powerful reason why your new practice should focus on reputation management. Nothing is more important than attracting more patients and generating sales, right?
Online reputation management has a significant impact on your revenue. According to a study by Moz, when a potential customer finds a negative article about a brand online, the brand risks losing 22 percent of its customers. For most potential customers, positive reviews help them trust a local business. What will happen if a potential patient runs an online query about your practice and sees no results or all negative reviews? This is where reputation management rescues your new medical practice.
It does not hurt to request that your patients post a positive review on a third-party review website, Google Maps or any social media platform so your target audience will be able to find positive reviews about your startup. However, this does not end here. It is important to manage and respond to all the negative online reviews, as well. If a patient posted a negative comment, reach out to him or her, offer help and try to get the issue resolved. This will send positive signals to potential patients and people who are reading the online conversation about your medical practice – that you care and will never leave patients to deal with issues all alone.
Reputation Will Help You Serve Patients Better: From the first moment of engagement with your practice, the patient experience begins. From what is read online in reviews and social networks to any interactions that occur with your staff, your patient experience influences their perception of your brand. Their perception forms your reputation, which further influences word-of-mouth referrals. One happy patient will bring many more new referrals to your practice. Focusing on your patients will help you build a strong online reputation. By replying to unhappy patients, you will show that your brand is willing to invest the time and effort to address patients' needs. Managing your online reputation through patient feedback will help you enhance the patient experience, improve your products and services, and boost sales.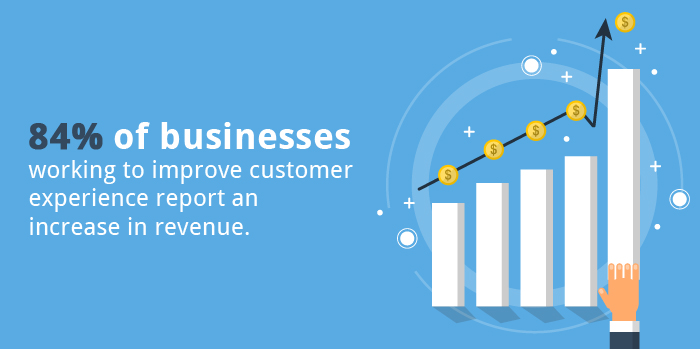 Take the first step to protect your online reputation and request your Online Reputation Assessment.
The equation is simple
When a potential patient sees something negative about your practice on the Internet, he or she will not schedule an appointment with you. However, when the same patient sees something positive written about your services, he or she will trust you.
The idea here is to suppress negative reviews about your startup medical practice in a way that when potential patients search for your brand name, they read nothing but positive reviews and experiences.
There are many ways to manage negative content regarding your new practice:
Join the online conversation.
Highlight your positive aspects.
Contact the patient who posted the negative review and offer help.
Here is the deal
You need to regularly scan the Internet for the negative comments related to your brand name because a lot of people will not tag you on social networks. This is an easy way to deal with negative online comments.
You cannot get rid of all of the negative content about your startup. So it makes sense to focus only on what you can control – positive reviews and constructive feedback.
Encourage your existing patients to share your posts with their family and friends on social networks and ask them to post reviews on various third-party review sites. You can reach out to satisfied patients through emails and phone calls and ask them to share their experiences in the form of an online review.
The best thing about online reputation management is that it will make your startup medical practice look trustworthy and credible to the target audience. The more time you invest in reputation management, the better the rewards it will reap for your practice.
Want to learn more about online reputation management for doctors? Visit us at mypracticereputation.com or call us at Toll-Free: (844)544-4196.