Chiropractors understand just how crucial it is to market their practice in order to gain online visibility and attract more patients. Marketing is an important way for you to show your skills to your target audience. As you establish yourself as a credible chiropractor, it becomes important to establish trust between your practice and your patients. Through your various marketing efforts, you can demonstrate your commitment as well as your passion for serving the community.
Like all other medical practices, a chiropractic practice must also implement effective online marketing strategies for accomplishing its business goals. Chiropractic practice marketing requires inventing innovative strategies that are cost-effective, yet results-oriented, and help you connect with your target audience, increase the bottom line, improve online reputation, get an edge over competitors and promote services.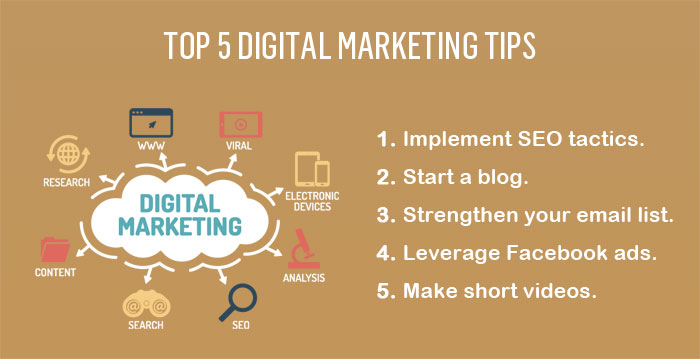 While there are many proven online marketing strategies to promote your practice, nothing can compete with a long-term approach to improving your online reputation. Most successful practices rely on word-of-mouth referrals as their biggest and most efficient source of acquiring new patients. This means, if your existing patients are satisfied with your service, they are more likely to the spread the good word about your practice and refer family and friends to you. However, in the absence of a recommendation, most potential patients turn to online reviews to find the best chiropractic practice in their area. Ensuring your practice is listed on relevant online forums, online directories and review sites is key to driving more traffic to your practice.
With the wide variety of healthcare marketing strategies to choose from, it is normal to feel confused. Keeping this in mind, we have compiled some of the most cost-effective yet efficient online marketing strategies for your chiropractic practice.
Email Marketing is one of the best choices for personalized communication. It is cheap, easy and quick. You can use emails to stay in touch with your existing and potential patients. According to research by MarketingSherpa, nearly 60 percent of respondents chose email as the preferred way to receive promotions and updates from brands with which they are interested in doing business.
Email marketing continues to be one of the most cost-efficient chiropractic practice marketing strategies, with some sources claiming an ROI of 400 percent or more. As long as you have an excellent patient database and a steady stream of email blasts, you will be able to see a significant ROI sooner rather than later. A survey by the Direct Marketing Association and Demand Metric of marketers revealed that in 2016, email marketing generated an ROI of $44 for every $1 spent, which is up from $38 in 2015.
You can send personalized newsletters and e-mailers to targeted groups and individual patients. Email marketing has also proven to be perfect for sending appointment reminders and follow-up emails to ensure your patients do not miss their checkups. Through personalized emails, you can also educate your patients about healthcare tips, offers and updates about your chiropractic practice. It is surprisingly easy to kick-start your email marketing and start attracting more patients.
Social Networks have exploded over the past decade, making it a compelling marketing channel for chiropractors. You can use simple methods to boost your social presence, such as adding icons to your practice website and offering incentives to your patients who Like and Share your posts.
You can start by creating a profile for your practice on all of the popular social channels, including Facebook, Instagram and Twitter. You must keep your profiles updated with fresh content that your target audience would like. Sharing good-quality content is an effective way of marketing your chiropractic practice. Relevant content will add value to your brand name because good-quality content plays an important role in search engine ranking.
However, it is important to select your social networks wisely and make sure to dedicate time and effort to promote your practice the right way. Facebook, Twitter and Instagram offer various advertising options and most of them are cost-effective. Having an active social media presence is an excellent way to stand out from the competition and build a loyal brand following.
A Responsive Website will not only add to your patients' experience, it will also provide SEO benefits because Google prefers responsive websites over standard websites. A website is an extension of your chiropractic practice and a reflection of the care and expertise you provide to patients. You would be hard-pressed to think of a practice out there that does not have a website representing it on the Internet. It is critical to have a website, and it is equally vital to make sure that it looks appealing and informative.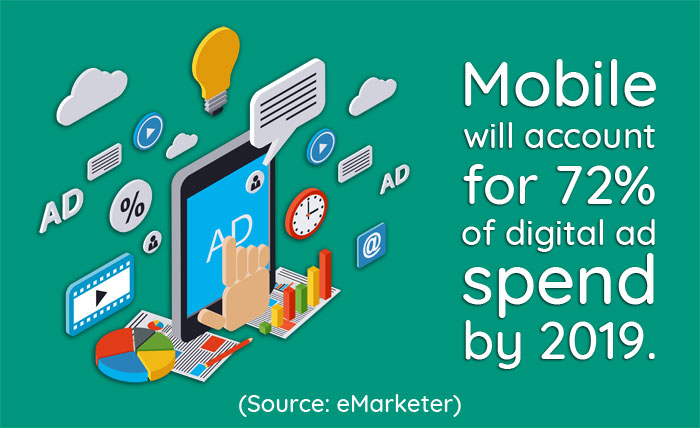 Take the first step to protect your online reputation and request your Online Reputation Assessment.
According to a survey, nearly 77 percent of people believed that a website makes a business appear more credible. Building a website offers multiple benefits, including credibility, control and cost-effectiveness. You can use your practice website as the hub of your online marketing activities and use other elements to complement your website by driving traffic to it. Therefore, if you want to promote your chiropractic practice online, you will need to maintain a robust online presence. Moreover, if you are trying different strategies to market your practice, all of your efforts must point to your website.
According to a Google survey, nearly 61 percent of users will abandon a website if it is not mobile-friendly. So if your website is not responsive, you must upgrade it. Nonresponsive websites are not likely to rank well in search engine results. In addition, do not ignore the page load speed of your website. This is because slow-loading websites are abandoned by visitors, which means lost opportunities and lost revenue.
Positive Online Reviews are worth their weight in gold and will go a long way for your chiropractic practice marketing. If you think you have done a great job handling a patient's health issue and that patient recommends your practice to his or her friends, you are likely to acquire a new patient. Remember the fact that people are four times more likely to try a new brand or service when it is referred to them by a friend. So why not give your patients some added motivation to refer to your chiropractic practice?
Establishing a referral program does not cost much, and depending on how you plan it, might be free. You could offer your existing patients a deal or discount on their treatment in exchange for referring a new patient. For local chiropractic practices promoting their services on a tight budget, a patient referral program is one of the best ways of achieving maximum ROI and growth.
Search Engine Optimization (SEO) is the most integral part of your online marketing strategy. It is important for chiropractic practices to invest in productive SEO activities because ranking has become very competitive. When a new patient looks up chiropractic practices online, you want to be one of the first names that show up. So if you plan on expanding your online visibility, be sure to invest in effective SEO techniques.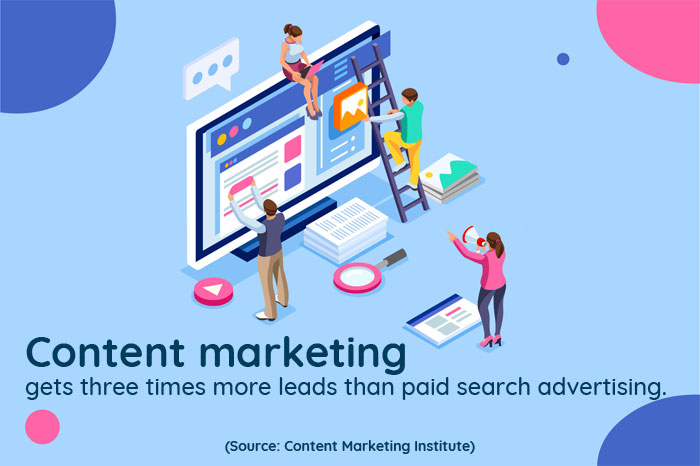 Regardless of the size of your chiropractic practice, SEO can help you attract targeted patients and boost your search engine rankings. Patients are most likely to learn about your unique services through your ranking in search engine results pages (SERPs). In addition, exclusive content plays an important role in search engine ranking as Google promotes websites that publish updated and fresh content. Therefore, stuffing your practice website with keywords may not help for long. Instead, when you invest your effort and time in creating the right content, search engines will spot it and reward you with a better ranking.
Wrapping Up
The competition among chiropractic practices is fierce. Online marketing campaigns have become vital functioning limbs in the healthcare business. Before the Internet, practices only had a few ways to market their services cost-effectively, through printing fliers or sponsoring local events. However, now there are all kinds of online opportunities and you need to know where to look. If you find yourself struggling with your revenue and budget, do not resort to cutting marketing out of the equation. Instead, find creative ways to build your brand image that do not require significant investment.
Small and mid-sized chiropractic practices may find it difficult to compete against the million-dollar budgets that large practices can afford to throw at their marketing. However, this does not mean smaller practices cannot be successful. With the online marketing strategies for chiropractic practices listed above, you will be better-positioned to keep your practice thriving.
While it is important to have a successful healthcare marketing campaign in place, it all boils down to the quality of patient service you provide. Your patients will notice your service quality, appreciate it and reward you by returning to your practice and referring their family and friends to you. Incorporating these chiropractic practice marketing strategies will help you welcome more new patients through your doors in no time.