We are in the last month of 2017 and its time to think about the year 2018 and what it has in store for us. The evolving healthcare industry and digital marketing are also expected to carry this year's trend and focus on many new things. The major booster for a successful practice will be online reputation. To stay ahead of your competition, you need to learn how to manage your practice's online reputation. It is not just limited to reviews but management of your overall online presence. Check put below-stated strategies for easy success in the coming year 2018.
Practice website in 2018
Your website is the first and most trusted communication platform between you and your patients. As digital marketing is growing exponentially, it is imperative to have a stunning website for your practice in 2018. Your practice website needs to be
Responsive: Engagement is a real-time necessity. A non-responsive can hit your online presence and traffic website due to Google's algorithm shifts. Your website should not just throw information on searchers rather promote conversation content with a patient portal, FAQ/comment section.
Mobile: In early 2018, Google is expected to launch mobile algorithm. So, your website should function flawlessly on mobile devices.
Faster loading: Whether on web or mobile, your website needs to load the pages faster. Slow loading is a disappointment for visitors, especially the millennials, thereby hurting your online reputation.
Mobile app: According to a study more than 61% people have downloaded mHealth apps. You can imagine the rise in number in the coming year. So, get a mobile health app for your practice.
The average viewer is expected to watch 36 minutes of online video per day on a mobile device, as opposed to 19 minutes on a computer. Source: Recode
Healthcare content marketing in 2018
Patients are becoming keen researchers where content plays the most important role in educating them about you and your practice. To flood with patients, invest in content
Diverse: Nobody like monotony especially when there is some informative and serious stuff to learn. Also, 2018 has a lot in store for content marketing, so your website should showcase different forms of content for higher engagement. Make use of blogs with pictures, infographics, or podcasts.
Video: Today, video is becoming the most liked form of content. Instead of reading a 2000 word blog, patients prefer watching an explanatory video of 2 minutes. Create videos on treatment, causes, and treatment of diseases, or testimonial videos.
Transparency: Your target audience, especially millennials are progressive ones who quench with authentic and transparent data. To win the competition in healthcare marketing, your patient should never consider you dishonest else your practice is to suffer a downfall.
Wide scope: Content is not limited to your practice blogs. You need to write effective and engaging content for your social media posts, emails, and paid advertisement, etc.
Content is the influences a patients journey from searching you online to planning a visit to your practice. It builds a relationship that leads to the creation of strong online reputation.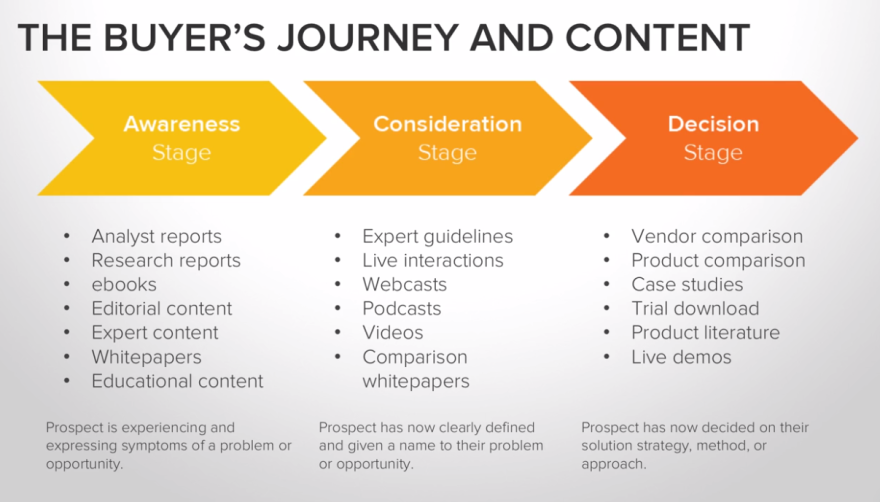 Healthcare SEO in 2018
For any of your web activity to reach masses or to get yourself ranked high in Google search you need to have amazing SEO. 2018 you will witness more patients searching healthcare services online, that requires you to optimize your website, blogs and other activities online.
Take the first step to protect your online reputation and request your Online Reputation Assessment.
SERP: In 2018, you cannot rely only on organic ranking. SERP features are expected to steal clicks from organic listings and searchers' attention. So, track your ranking and check for SERP analysis.
Voice search: This technology is growing rapidly. 20% of searches are voice searches. This gives rise to the need for long-tail keywords and a natural language to communicate better with patients.
Backlink: Quality backlinks is what that will offer valuable consumer experience thereby declaring your practice trustworthy. In 2018 as well, inbound links will remain one of the most powerful ranking factors. This also means you need to stay extra conscious when doing guest posting as Google will have an eye on all your links.
User experience: According to Google, in 2018, the user experience will be rated higher than ever. This will increase engagement of patients over a page, helping search engine identify the most useful page for searchers.
Social media presence in 2018
The enormous popularity and necessity of social media in our lives does not need any explanation. More than 30% healthcare professionals have already joined social media platforms. So,
Grow presence: For better online reputation you need to have a strong online presence. So, you need to be present on popular social media sites, especially the ones created for doctors and medical practitioners.
Post pattern: An account left in idle state will not attract your target audience. It is not necessary to post something every day but in a regular pattern. It is mandatory to collect insights on peak engagement times on various social media platforms for your posts to get maximum views. You should create a calendar for posts and plan your weekly or monthly activities for every account.
Patient review management in 2018
Online reputation is directly dependent on the reviews you receive on various platforms. The reviews you receive are influenced by the above-mentioned pointers in addition to the services offered at your practice.
Current online reputation: First and foremost thing is to evaluate your present online reputation by Googling yourself. You should be aware of what's being said about you and your practice on the Internet. You need to proactively monitor your online reputation on a daily basis.
Every patient is a reviewer: You need to understand that in the world of the Internet, people don't hesitate to share their happiness or anger over a service or product. So, treat your existing or potential patients with utmost respect and care to make their visit to your practice memorable. Subsequently, you are likely to get bestowed with some positive reviews.
Request feedback: Positive online reviews are must for strengthening your online reputation. If you are unable to receive the desired number of positive feedback, request your happy patients to write for your practice. Ask them to leave a review about their experience to your practice and treatment.
No fake reviews: Say no to fake reviews. Just to improve your online reputation, writing fake reviews on a website can instead ruin your practice reputation. When scanning reviews, a site can remove or report review spam if the post seems unauthentic to the website.
Reply to reviews: Never ignore a review. Whether positive or negative, reply the review. Thank the reviewer for taking out time and writing for your practice online. Replying to negative review doesn't mean arguing with a patient on the Internet. You should never sound unprofessional. Be courteous and take care of patient confidentiality laws. Try to take the discussion offline or promise betterment. Also, promote the positive reviews on your website.
Know about your competitors: Reputation management is not restricted to managing your profile, instead of researching the competition to know the trends and things that impact other patients. You need to know the reasons behind success and failure of your competition to improve your practice reputation.
Remember online reputation is a marathon, not a sprint. You cannot win this race in a day but following the above-mentioned will act as a nitro booster for your vehicle driving to establish strong health online reputation. Here are some quick tips to remember in this online journey or establishing positive online presence:
Invest more in paid advertisement
Transparency related to content on your website, services offered at practice and reviews.
Train your staff for better consumer experience.
Showcase your thought leader personality to grow trust of patients in your practice.
Don't mix your private and professional life
Register your name as domain name for better SEO results
Remember to claim your Google Business Listing
Take help of professionals. Feel free to contact myPracticeReputation anytime for reputation management of your practice.
Visit mypracticereputation.com or call at Toll-Free: (844)544-4196 to learn more about online reputation management for doctors.