Do you have a personalized website for your practice? If so, are you getting good traffic? Is it yielding good conversions? If your answer is "No," then your website is probably lacking a lot of things that are necessary for attracting patients. Your practice website should have all the components that welcome new patients and strengthen relationships with existing ones. Today, the majority of people (especially millennials) prefer searching for healthcare practitioners online. So it is imperative to have an engaging and spectacular website. Let's check out the must-haves for your practice website:
About you
Upload your bio to lay the foundation of trust for your target audience. Mention your knowledge level, skills and experience. Discuss your practice features and services to make people feel comfortable before visiting your practice. Also, talk about your accolades to establish credibility and share links to your social media profiles that help your patients know you better and connect with you over different mediums. You can even post some photographs related to your achievements.
Attractive page titles
The heading or title of pages should be precise and describe the content present on each particular page. The heading forms the page's link that is displayed in the web browser and search engine results. A good title should begin with your specialty followed by the geographical area, i.e. procedure or specialty + geographic location. CMS tools like WordPress allow you set the title using the administration panel. Alternatively, use title tags within the header to define your title.
Effective URL
Another important element affecting your search engine ranking is the URL. Your website URL should be clear enough to make a searcher find content on your site. It should be an apt answer to a searcher's query. For instance:
https://www.mypracticereputation.com/speciality/dental/cosmetic-dentistry/
https://www.mypracticereputation.com/?p=12345
The first link is much more user-friendly and meaningful. This user experience is appreciated by Google, resulting in elevation of your ranking.
Meta descriptions
A meta description is solely written for search engines and is not visible on the website. In simple terms, it is an expansion of the page title infused with relevant keywords. On the search results pages, the title and link are displayed with the meta description below it. A meta description should include the keywords to be ranked but placed in sentences that make sense. It should be precise and a maximum of 160 characters. Remember not to go for keyword stuffing, otherwise the search engine might ignore your website deliberately.
Services offered
Take the first step to protect your online reputation and request your Online Reputation Assessment.
Dedicate a single page to every service or treatment you offer. A patient who is visiting your website wishes to know everything about that service or procedure. Also, the search engine will be able to easily decide what keyword matches with the page and will increase your local searches. So, mention treatment options, procedures, insurance and other services. Treatment options and procedures should be explained in detail. You can also make use of videos and infographics. This will showcase your expertise. In your descriptions, make use of specialty-related keywords because Google considers content to be one of the top three elements for deciding website rank. Have space or a comment section to let people ask questions related to treatment, insurance, etc. Also, post treatment-related FAQs on their respective pages.
Appointment schedule
To make your site more engaging, you should have an appointment scheduling feature for your patients. Upload a form with necessary details that can be filled in by visitors prior to their appointment and help you understand your patients' health concerns. This saves time and helps your patients plan their visits accordingly. Also, mention insurance coverage and billing for clarity and convenience.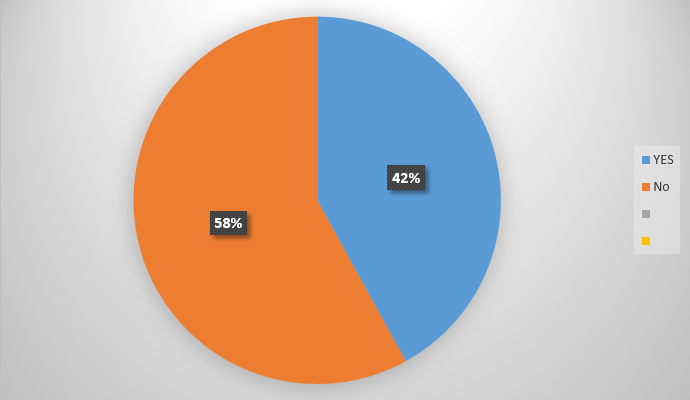 42% prefer an online appointment.
Testimonials
For establishing credibility, you should showcase reviews and testimonials received from your patients. Reading experiences of existing patients helps potential new ones make a decision. To make your testimonial page look more genuine, you should include the patient's name, thoughts about your practice and a picture. Video testimonials are quite popular these days and effective, as well. Also, you can share snapshots of other review sites with a clickable link where your patients have quoted something good and useful about your practice. At the bottom of the page, add a click to action asking the patients to leave their comments on their experience.
Mobile device compatibility
We live in a world where the Internet and smartphones play a signification role in our lives. The maximum of searches are made on mobile phones. In such a scenario, it is important for you to have a mobile-friendly website that does not require a viewer to scroll different ways or pinch to zoom in and read the text. You are likely to lose most of your potential patients or even get penalized by Google if your site is unresponsive on a mobile device.

Your website should create a personal connection that every new patient is looking for prior to their first appointment. A visit to your website should offer an assurance of good service and treatments offered. A website is the first step toward building a long-term doctor-patient relationship.